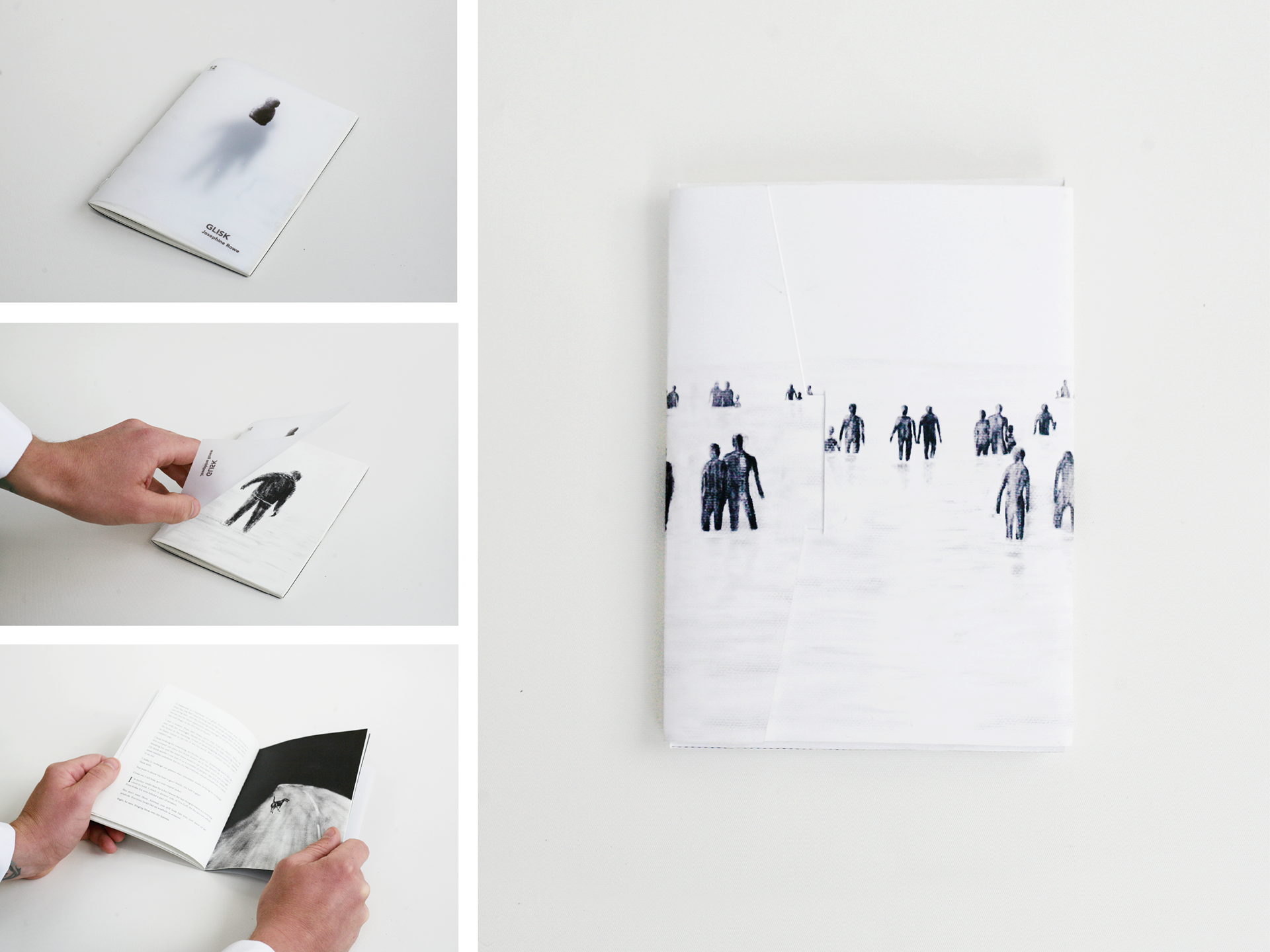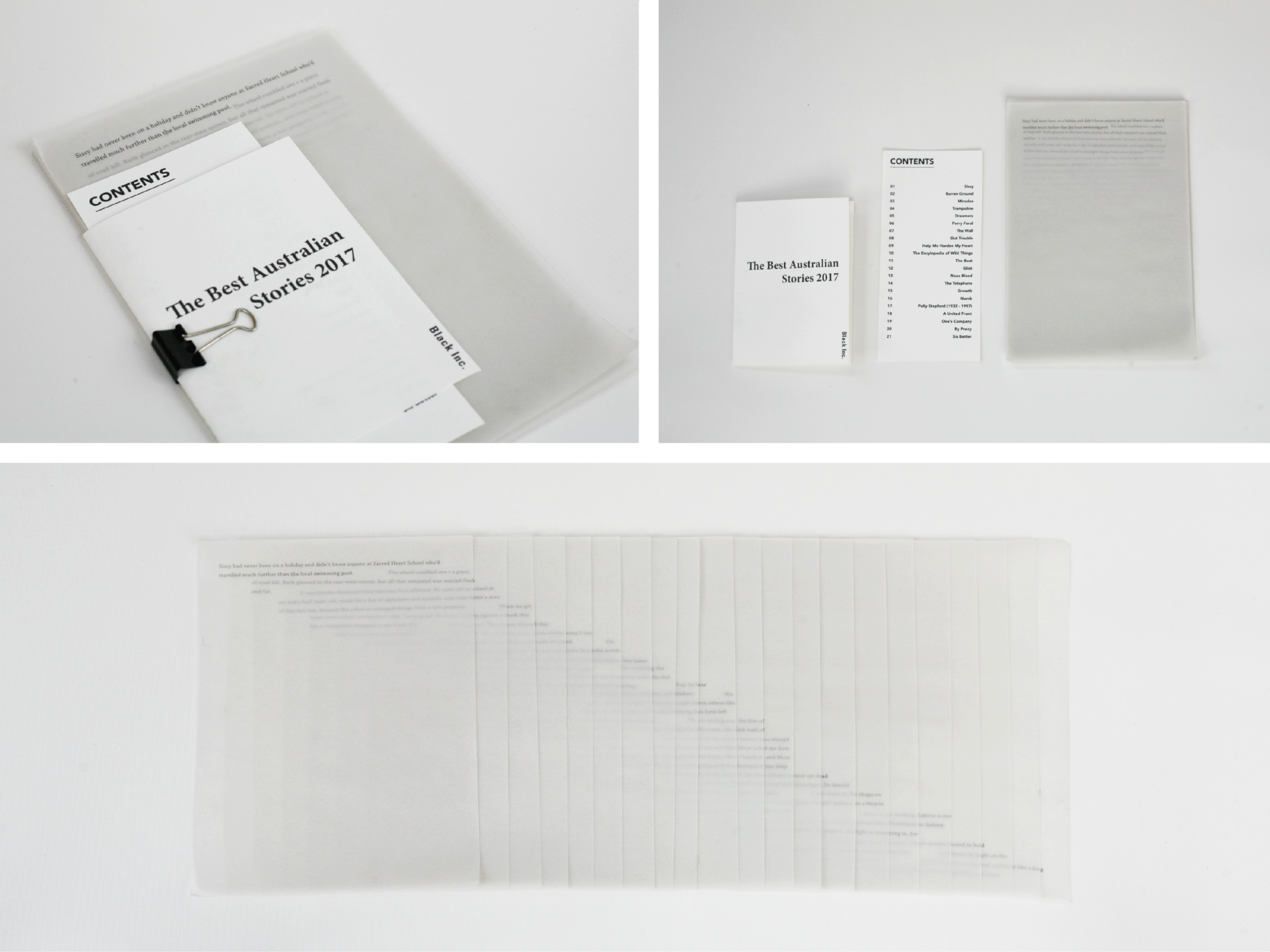 The kit aims to create a haunting experience for the reader. It will have a focus on the past and present, and connecting the stories through their recurring theme of those who are missing, lost, taken or gone.
The illustrations are created by charcoal, drawn down onto paper and then rubbed away, expressing the common theme of loss.
The synopsis of short stories is collated as individual sheets with the first line/lines from each story. To discover all the stories you have to delve deep into the pages. They do not have a permanent binding. This allows for the stories to get jumbled and lost.
The contents cover was designed so that when placed on the contents it covers all the information. Only when you unclip the bulldog clip can you reveal what is hidden in the pages.
The story I have chosen to feature is Glisk by Josephine Rowe. It is introduced with a memory of the narrator. His family wade across high waters for a picnic day on an island. Flynn the narrator's brother has created a raft for the youngest Sara. When the raft eventually falls apart he swoops her up onto his shoulders to carry her uncomfortably. The story concludes with a similar yet haunting visual of Flynn wading out into the darkness, the dark folding over the top of him like a wave.
There are six blank postcards within the pack. They are left empty, symbolising the dialogue which failed to exist between the two brothers. The photo negatives are an artistic reproduction of the lost photo negatives from the families day at the beach. Fishing wire is used to bind the book in reference to the ocean, and the strong memories associated with that day.